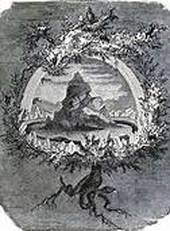 Education

I have been involved in the theory & practice of metaphysics, magick, mysticism & spiritual healing techniques for over 20 years. My lifelong psychic awareness & connection to the spirit world has been technically enhanced by formal education with many well-known schools of mystery.
I have studied with:

New Reformed Order of the Golden Dawn, 1995 NROOGD Initiate

A School for Self & Energy Awareness 1998-2000 Certification in Advanced Clairvoyant program

Foundation for Shamanic Studies 2000 Basic Shamanic healing workshop

International Center for Reiki Training 2006 Reiki Master/Teacher attunement

Aerious Yewwood Forest Retreat Centre, Mark & Mary McNutt Huna shamanic training 2008

Jan Engels-Smith, Light Song School of Shamanic Studies 2004-2009 Full Shamanic Healing program graduate

Tom Cowan, Faery Doctoring workshop 2006

R.J.Stewart, various workshops 2000-2008

Orion Foxwood, various workshops 2004-2008

Caitlin Matthews, Faeries & Ancestors 2008

Circle of the Living Earth, Shamanic healing 2006

Academy of Clairvoyance & Consciousness, Dream into being 2011

East West School of Massage & Bodywork, Graduate 2006

Robert Moss, Dream workshops 2011

Shamballa Multidimensional Healing Master/Teacher 2011

Psychic Development Certification with Catherine Morris 2011

Teaching Assistant at LightSong School of Shamanic Studies 2011-2012

The Power of Focused Intent with Sandra Ingerman 2012

Psychic Development course with James Van Praagh 2012

Seidr Norse Shamanic arts with Betsy Bergstrom 2013

Triple Flame magick for manifesting with Mark & Mary McNutt 2014

Run Valdr with Rodney Cox 2014

​2017: Currently studying Qigong in addition to shamanic studies.